by Bo Durban - September 20, 2023
On day 18 of the Filming Schedule of Smokey And The Bandit, production moved back to Jonesboro, GA where they filmed the stunt where Sheriff Buford T. Justice drives under the beam and rips the roof from his LeMans.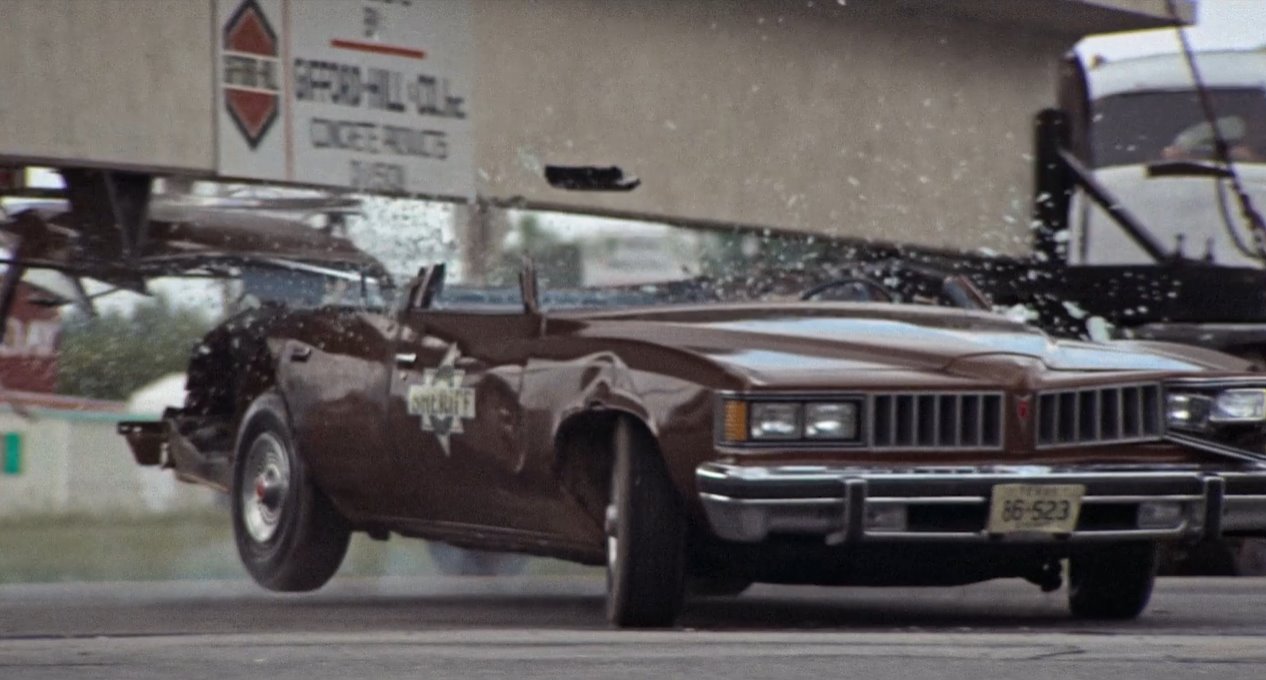 Scenes
On this day, scenes 154 thru 157-A are filmed. This includes a large beam carried by a slow moving semi as it crosses the highway. The Trans Am drives around the beam followed by the patrol car with the Sheriff and Junior drive under the beam and rip the roof from the car.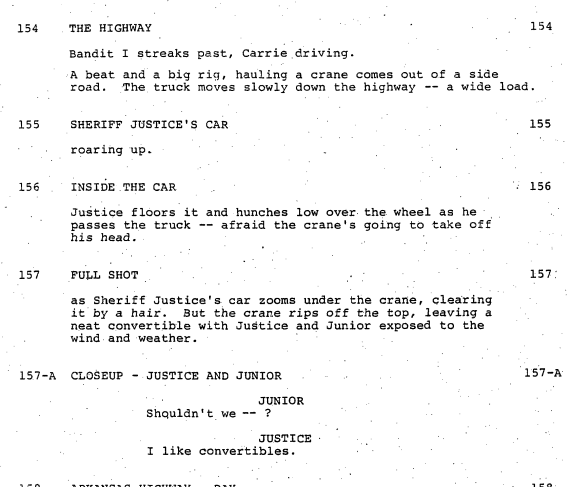 The Trans Am used in this scene is Trans Am #1, the hero car.
After the stunt, Jackie Gleason and Mike Henry ad lib a couple of lines and lay a strip of rubber as the LeMans drives away.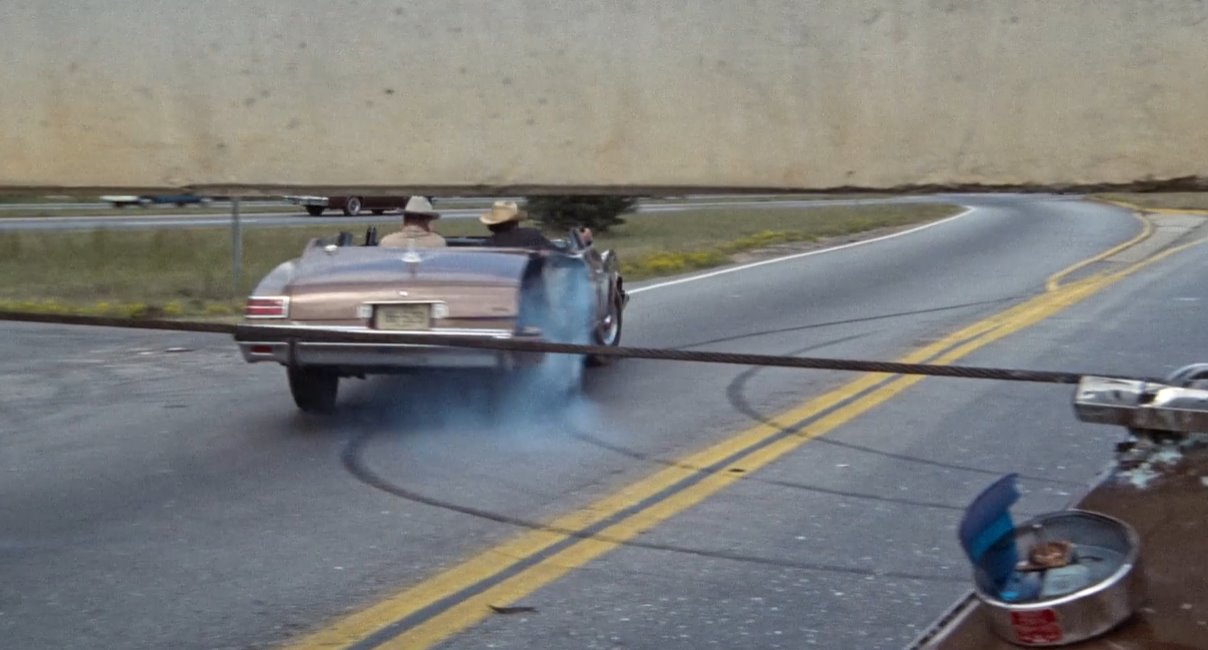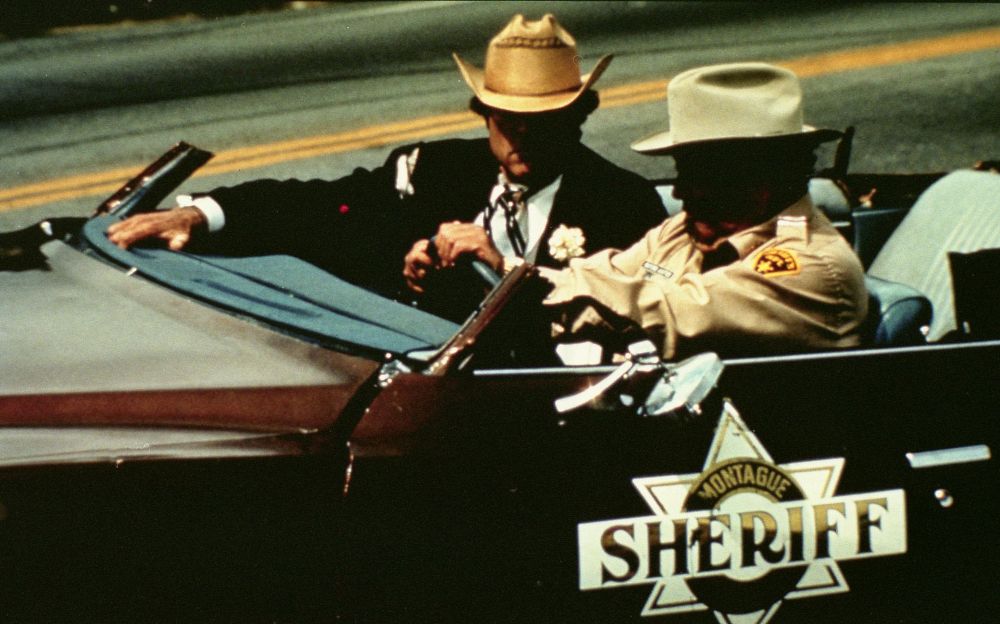 Alternate Story
In an earlier version of the script, the Sheriffs car was only supposed to lose his light bar and leave a hole in the roof.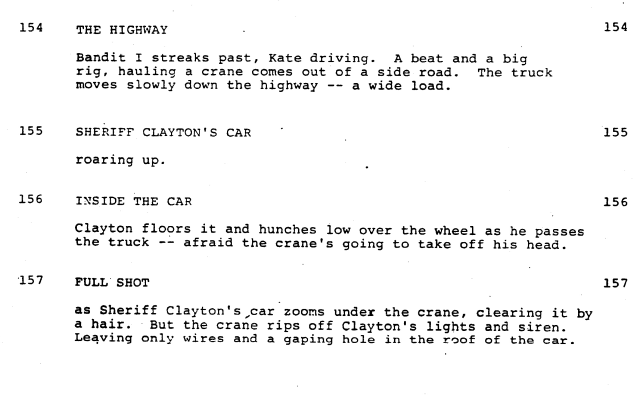 The Stunt
For this scene, there were actually 2 LeMans used. One was a complete hero car with no special preparations. The second was a specially modified car for the stunt.
There was quite a bit of prepwork that went into the stunt car. For starters, the roof of the LeMans was pre-cut off. The windshield was removed. Also there was a hydraulic cylinder attached to the back of the front seat, passenger side, to recline the seat with the push of a button so the passenger would tilt back just before going under the beam. The stunt driver would lean over towards the passenger so his head would clear the beam.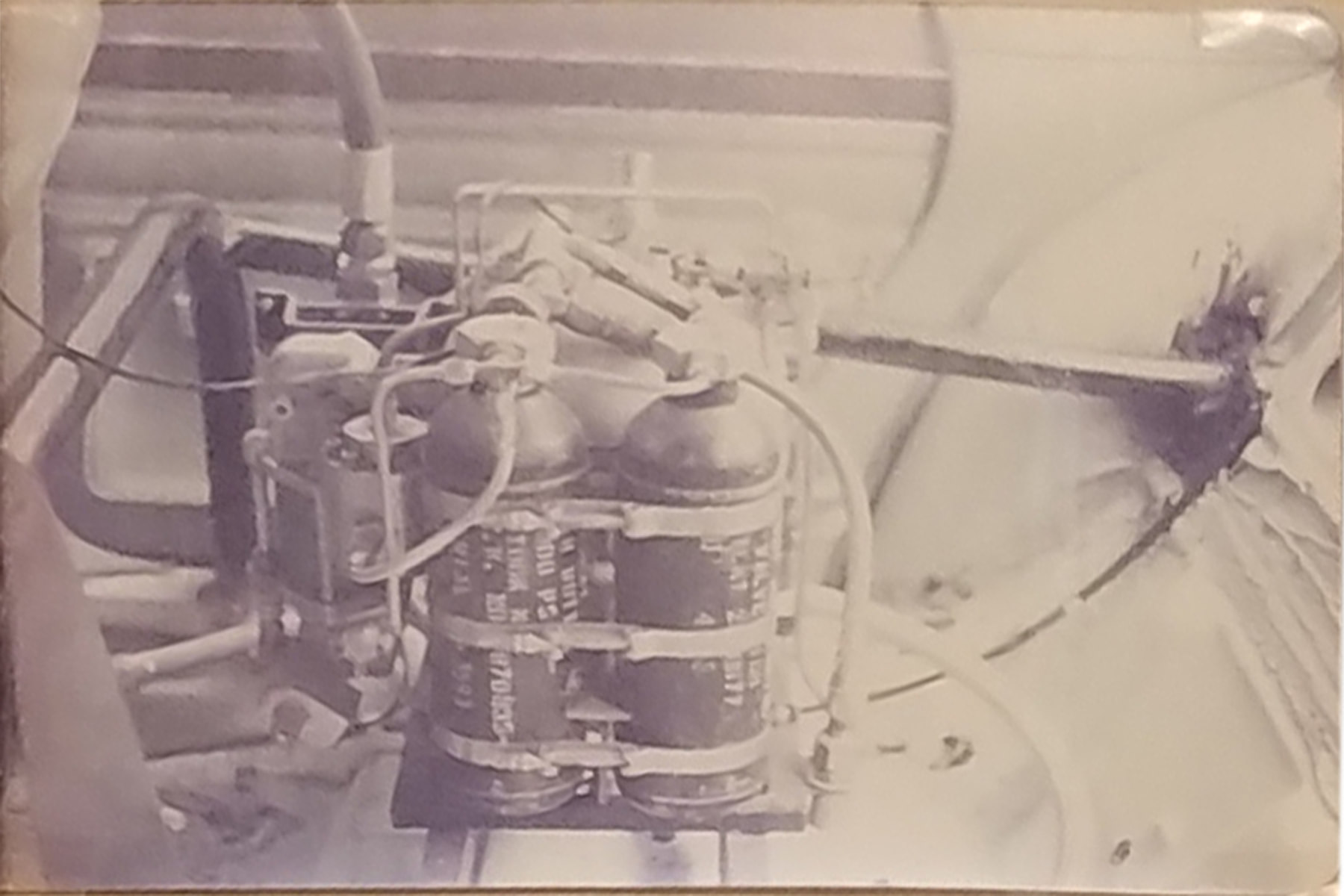 The stunt car was prepared by Baird And Trivette Racing. We were able to interview Barry Trivette, who was there when the car was being worked on.
Gifford Hill Concrete provided the concrete beam.
Interestingly the roof was cut off a week prior and the roofless LeMans had already been used for filming other scenes including the Funeral Procession and 76 Truck Stop. The roof panel was reattached for this stunt. For more information, see the detailed timeline of how the roofless LeMans was filmed.
For the first take, the hero car drives up to the beam but does not drive under.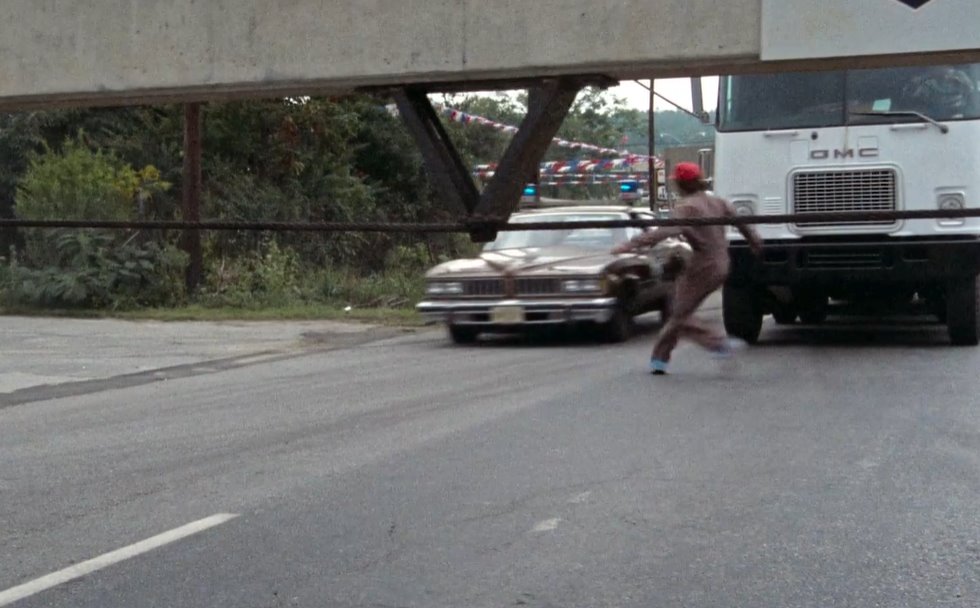 For the second take, the modified car is driven under the beam as the stuntmen duck for cover.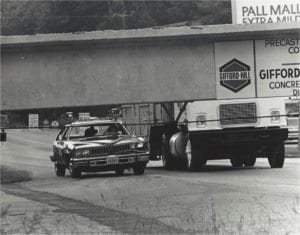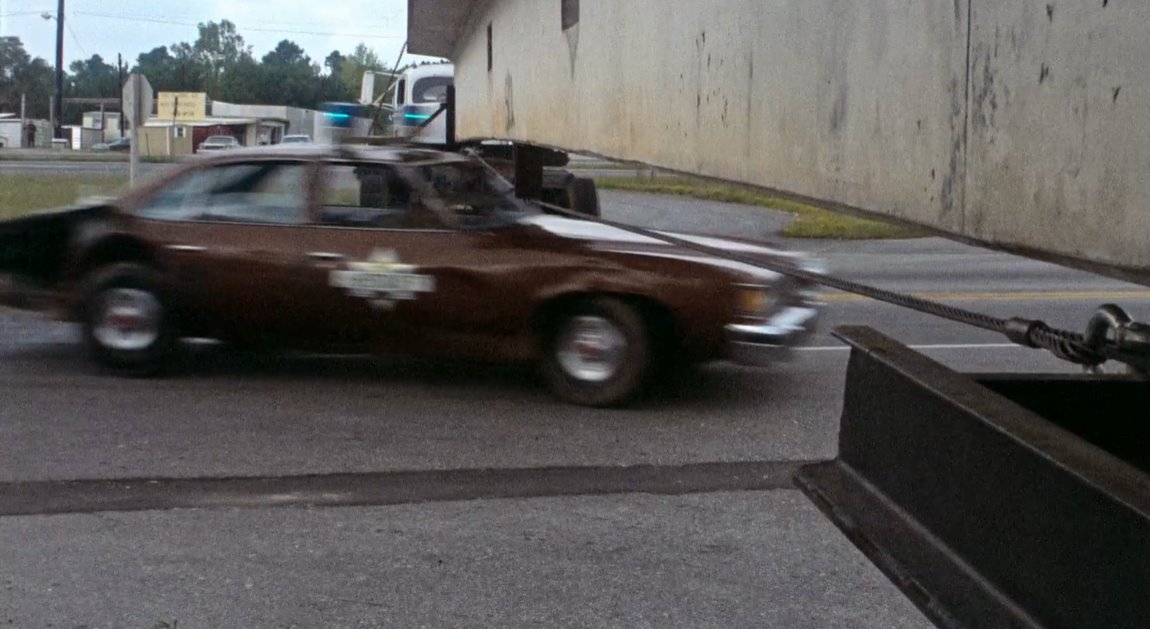 The stunt driver is Bobby Bass. Jim Conners doubled for Junior.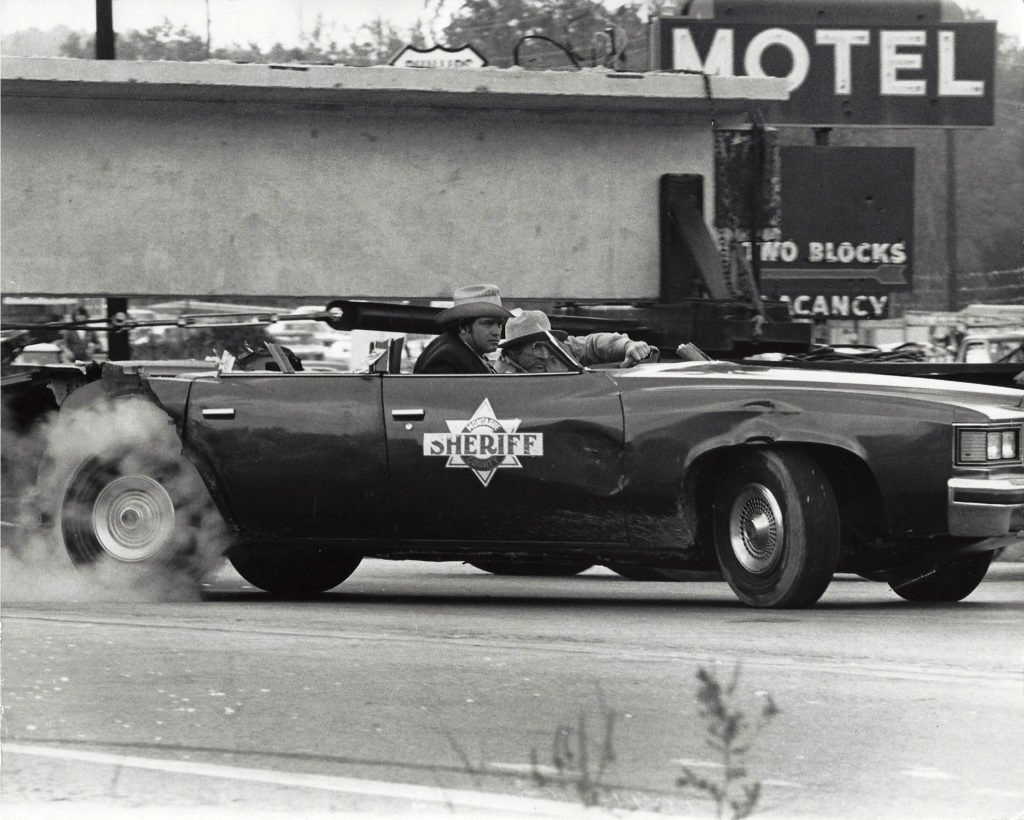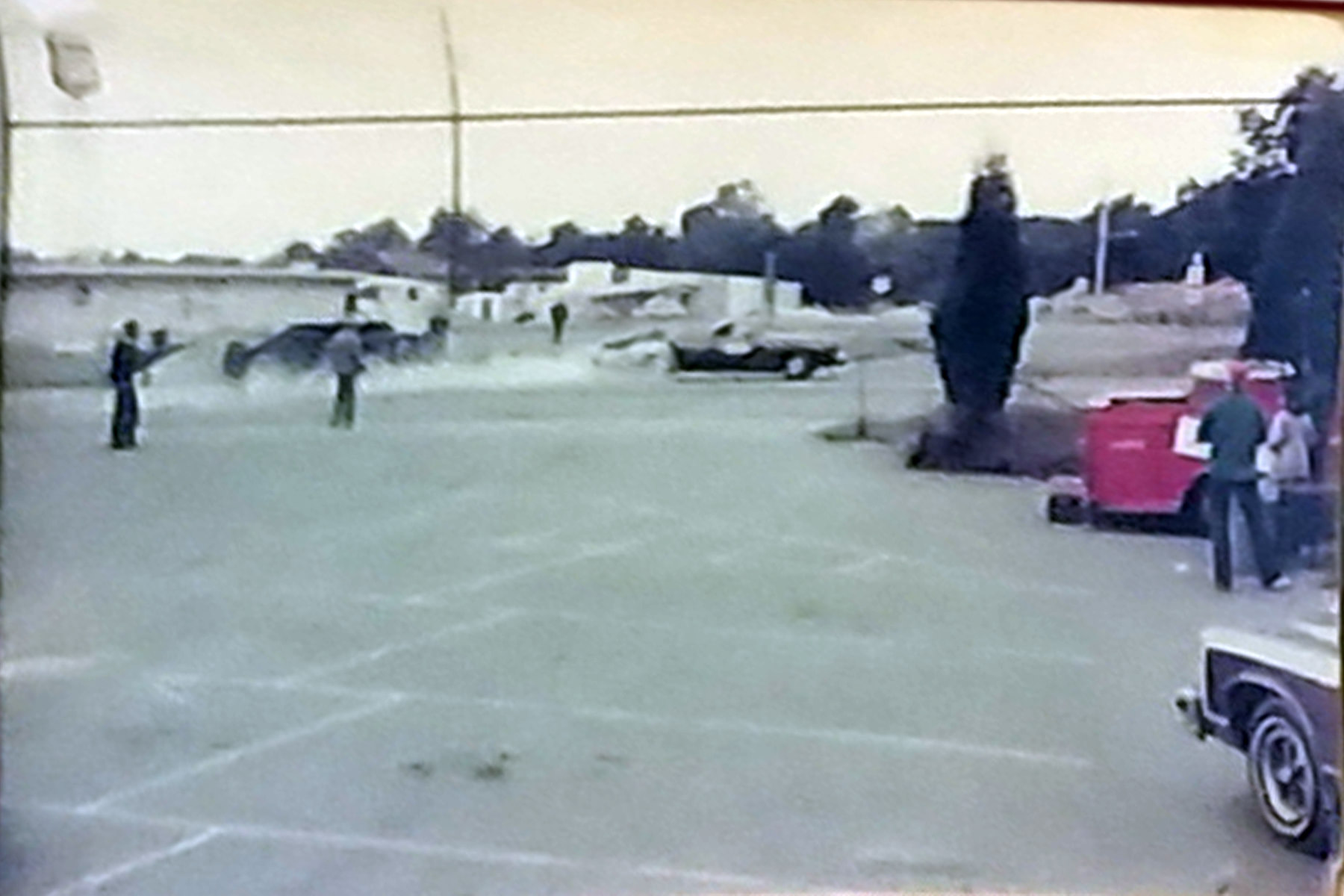 Location
The stunt was filmed at the 7681 block of Main Street in Jonesboro, GA
Current Condition
Here is a picture of the intersection as of September, 2022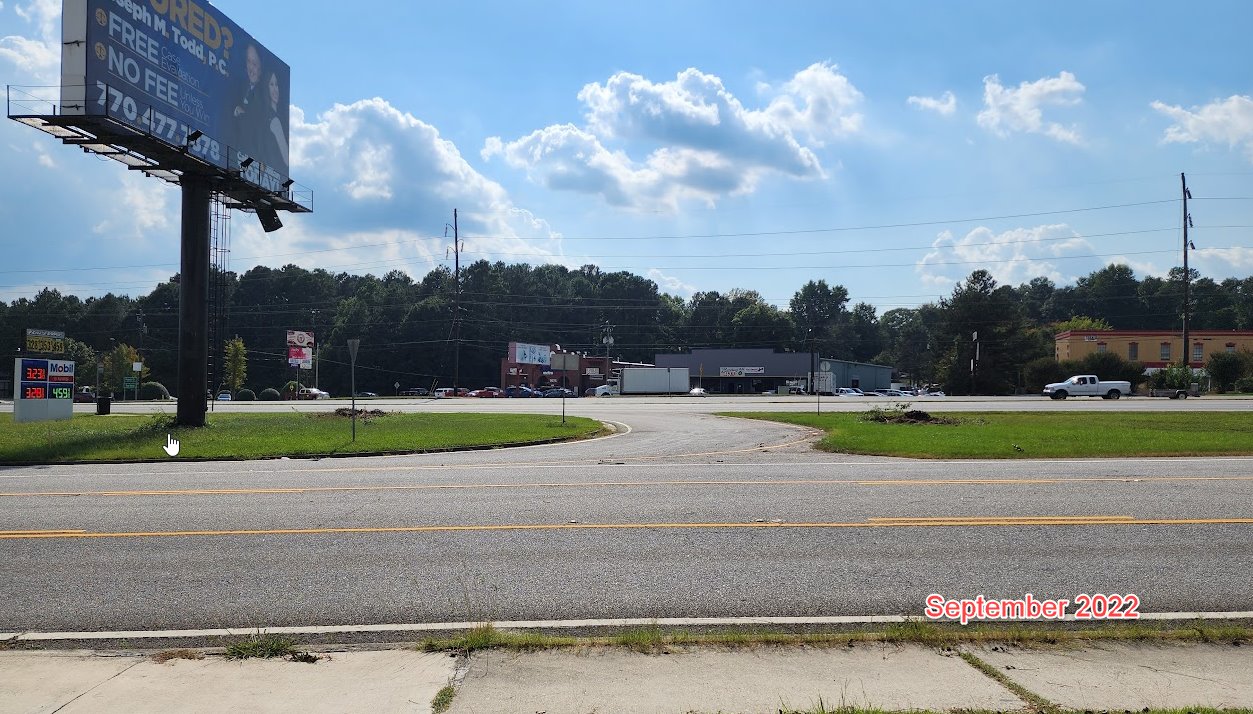 Credits
Special thanks to the following people who assisted with this research:
Barry Trivette
Tyler Hambrick
Nikolas Worden
Stunts Unlimited