by Bo Durban - 05/11/2023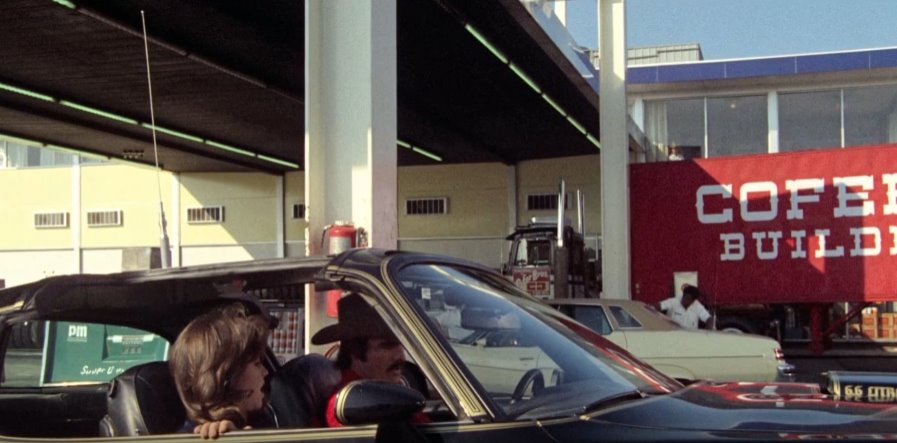 Day 10 of filming.
On Saturday, Sep 18, 1976 filming moved to the Union 76 truck stop located at the intersection of I-85 and Pleasant Hill Road in Duluth, GA. Just north of Atlanta.
Filming lasted all day and was one of the few times Burt Reynolds and Jackie Gleason were required to be on the same set for filming.
Scenes
Scenes 199 thru 209 were filmed. These scenes consisted of 4 pages from the final screenplay.
The following scenes were filmed on this day at the truck stop:
199 - UNION 76 STATION
200 - BANDIT I
201 - INTERCUT - SHERIFF JUSTICE - TIGHT
204 - FULL SHOT - THE GAS STATION
205 - RUNNING ANGLE
206 - CLOSE - JUSTICE
207 - BACK TO SCENE
208 - CLOSE - ON JUSTICE
The following scenes were filmed on the entrance ramp of I-85 just a few hundred feet from the truck stop:
209 - MISSISSIPPI HIGHWAY - DAY - AERIAL SHOT
Note: Scenes 202 and 203 were omitted from the final screenplay as the content was merged with scene 206 and 207. Scenes 208 and 209 switched order in the final film.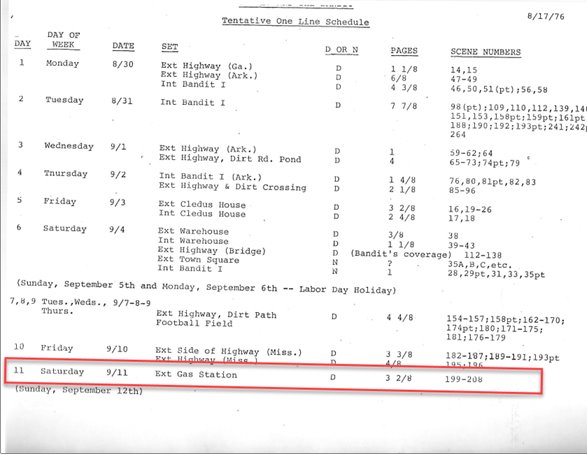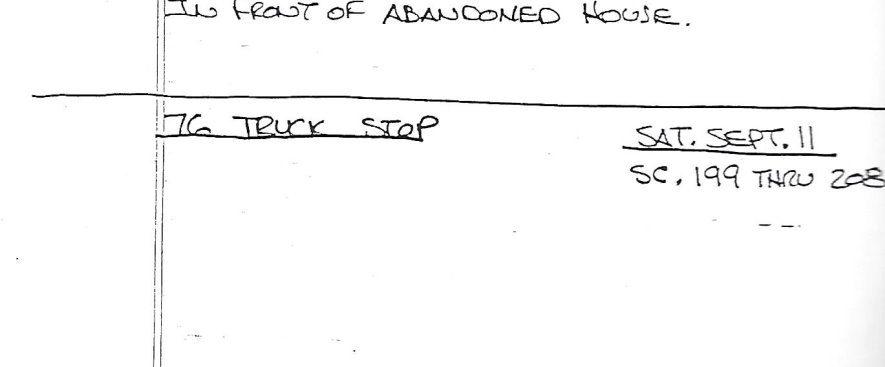 Behind The Scenes
Utilize the arrow buttons to switch between images.
Then v Now
Unfortunately the truck stop was torn down in the early 90s. It was replaced with a Best Buy a couple of years later.
Utilize the arrow buttons accompanying each picture to seamlessly switch between movie frames and the current image.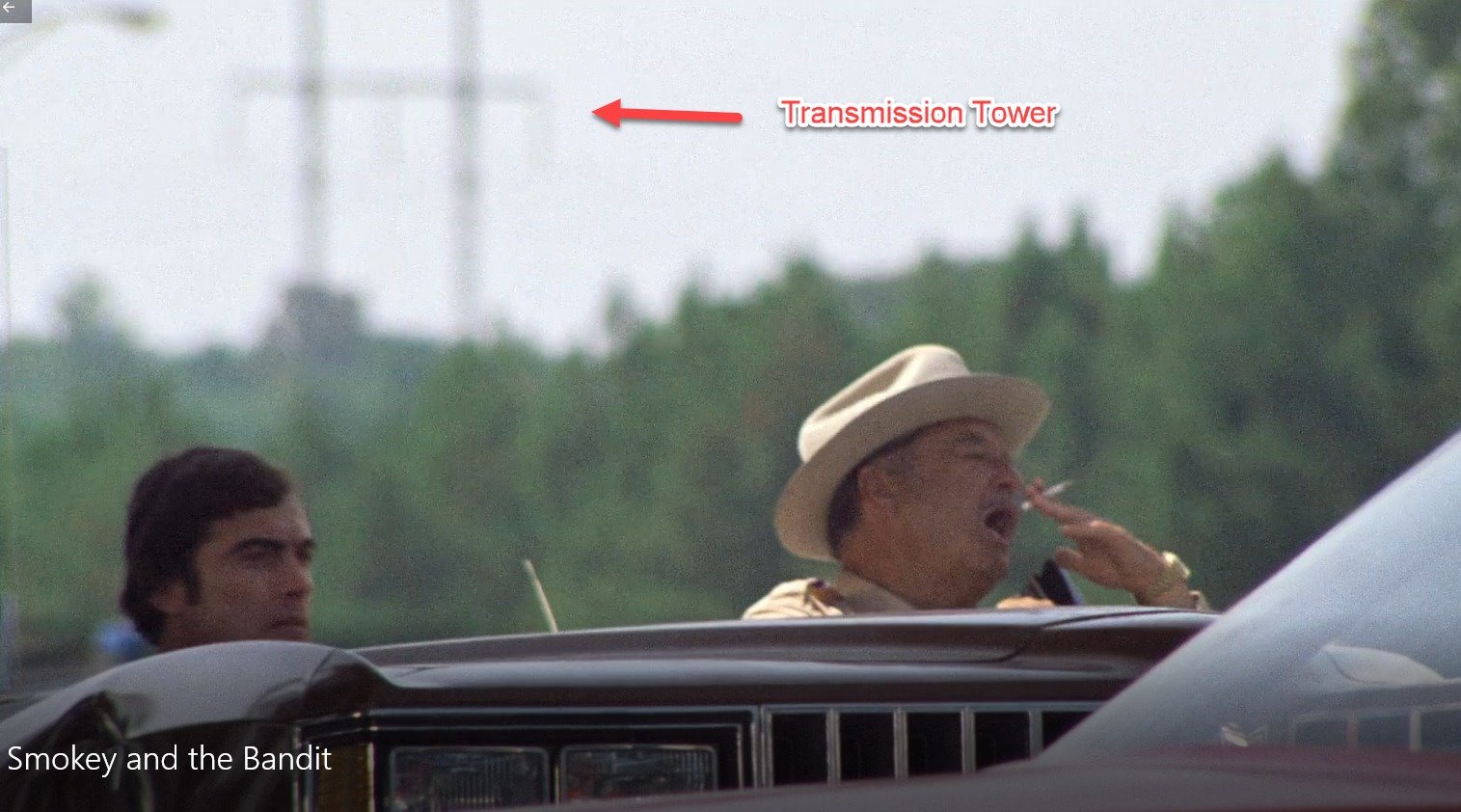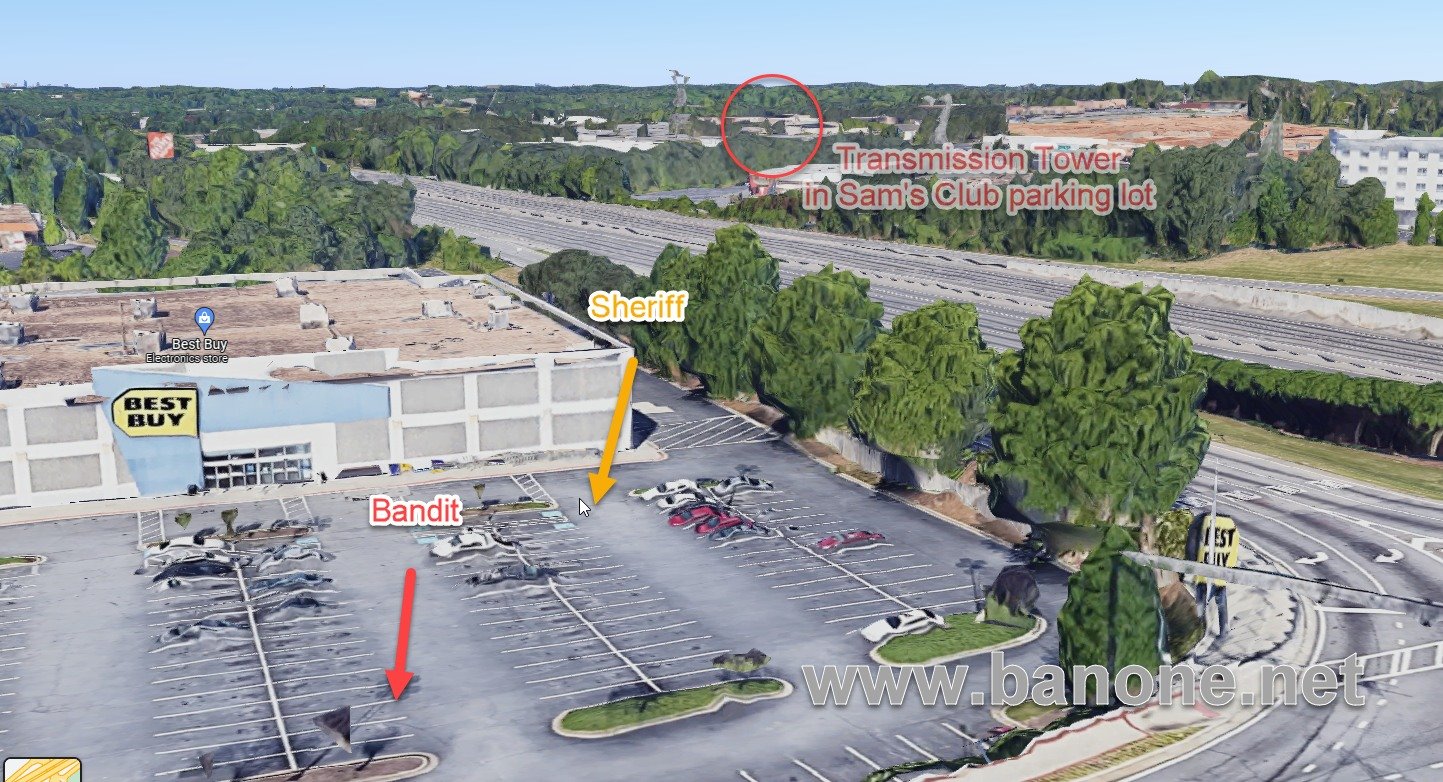 Special Considerations
Timing
It appears highly probable that these scenes were shot on the same day due to the close proximity of the two filming locations. Notably, the length and direction of the shadows cast by the I-85 entrance ramp strongly suggest a filming time around 1 pm. Additionally, the Trans Am (Car #1) featured in the entrance ramp scene seems to be the same one used at the truck stop. Considering the logistical challenges of relocating the car during filming, it seems unlikely that they would interrupt the truck stop shoot to capture this particular scene. It is plausible that scene 209 was filmed after Bandit pays the attendant.
Using the angle and length of shadows we can determine the approx filming times for other scenes:
09:15 am - Trans Am pulls up to gas pump
10:30 am - Bandit talks to attendant while sitting on hood
11:15 am - Bandit talks to Sheriff on CB radio
01:15 pm - Bandit pays attendant
03:30 pm - Close up of Sheriff Justice on CB radio
05:45 pm - Junior on hood of car
Source: SunCalc
Sister Truck Stop
Even though the original truck stop is gone, there is a near identical truck stop approx 91 miles south on I-85. If you are in the area, it is worth stopping by. You never know what you might see...