By Bo Durban and Nikolas Worden - 10/26/2022
This very special Trans Am was one of four used in the filming of Smokey and the Bandit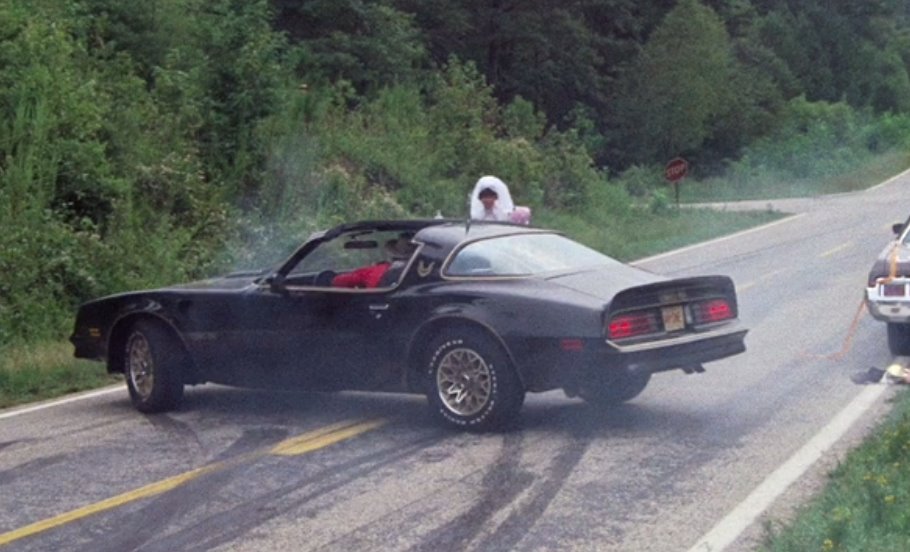 Unique Characteristics
There were minor details about each Trans Am that made them unique. We used these details to identify each Trans Am as it was used in the movie.
For Car #2 its unique characteristics include:
Seat belts are removed
Windshield does NOT have "G" logo in the lower center of the glass.
4-speed transmission (possibly)
Lose thread on driver's seat
This car was used as a hero car for the first couple days of filming. On the evening of the 6th day of filming, Sep 4, 1976, this car was being used to film the scene where Bandit hides behind the small building in the town square in McDonough, GA. In the first take, the stunt driver, Alan Gibbs, came in a little hot and slid sideways into the curb in the middle of the square. The Trans Am hit the curb so hard if blew out both tires on the passenger side of the car and damaged the suspension. Doug Walker, who was there that day, said when the tires blew it sounded like a bomb went off. The movie crew cleaned up the mess, and Trans Am #1 was pulled from a car carrier that was already on set and it was used to finish filming the scene that we see in the movie today.
The car was parked for several days and was brought back later as an insert car used just for close up shots of the actors.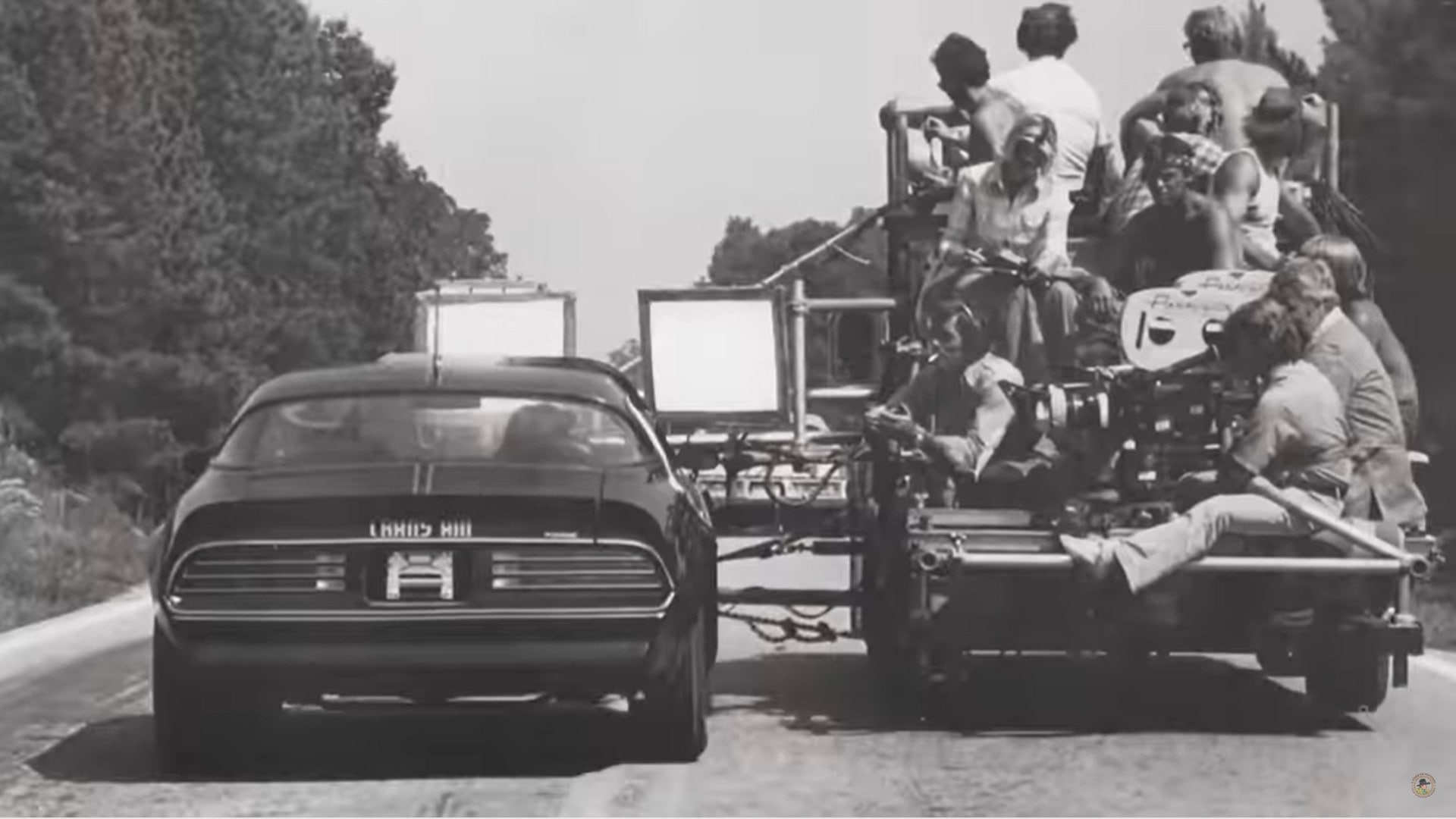 Scenes Used
Here is a list of scenes we have identified where Car #2 was used in the movie using its unique characteristics.
Hero Car
Runaway Bride
This scene was likely filmed on 8/30/1976. The first day of filming.
4 Wheel Power Slide
This scene was likely filmed on 9/2/1976.
Insert Car
Interior
Interior
Interior
Interior - Highway
Interior - Highway
Interior - Highway (side pull)