Behind the Scenes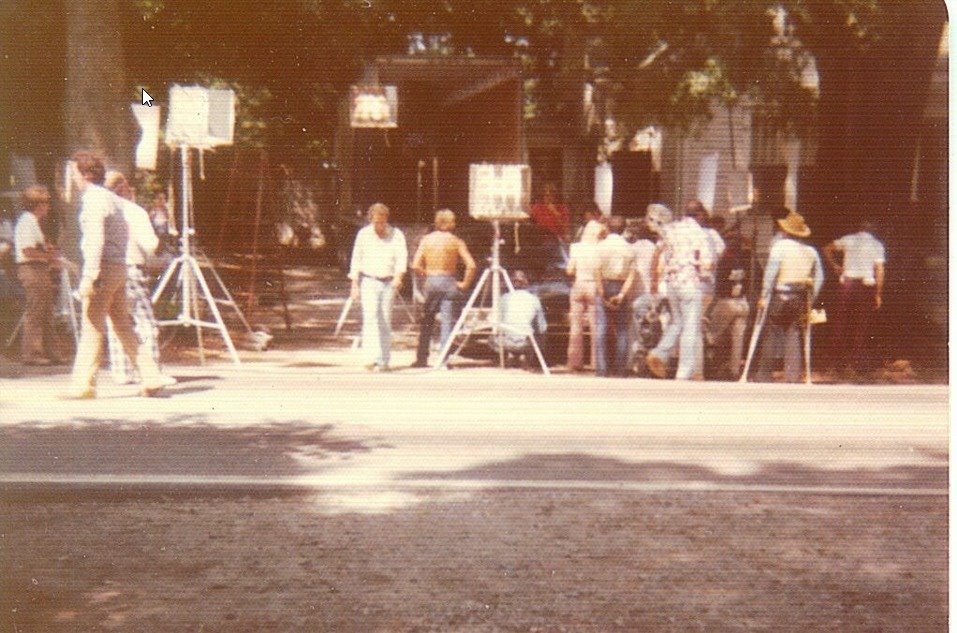 On Thursday, September 2nd, filming shifted to Snowman's house. It was a long day. The crew was there from 6am till Midnight.1
This is one of my favorite scenes as it introduces us to the Trans Am. The car we see in the movie for these scenes is Trans Am #1. It is identified by the small dent in the driver's door and the "G" logo in the windshield. This is the "hero car" used for most of the exterior filming.
Apparently there were several shutterbugs there that day that took some great behind the scenes pictures. The picture that caught my attention was this one of the Trans Am parked in front of the house. It has the aluminum bar mounted to the rocker panel. This bar was used to mount filming equipment to the car.
That means this was the "insert car" we refer to as Trans Am #3. From what I can tell this car was not used for filming that day but yet was on set. I recognize the location because the house in the background is located across the street from Snowman's house.
I wonder why that Trans Am was there. The next picture with stunt doubles Alan Gibbs and Janet Brady walking from that location may give us a hint. They possibly drove the Trans Am to the set.
---
Caye Jones Barnett, who played the part of Caye Snow, shared some great stories about filming that day at her actual home. These photographs may be part of her family's collection.↩