By Bo Durban
February 15, 2023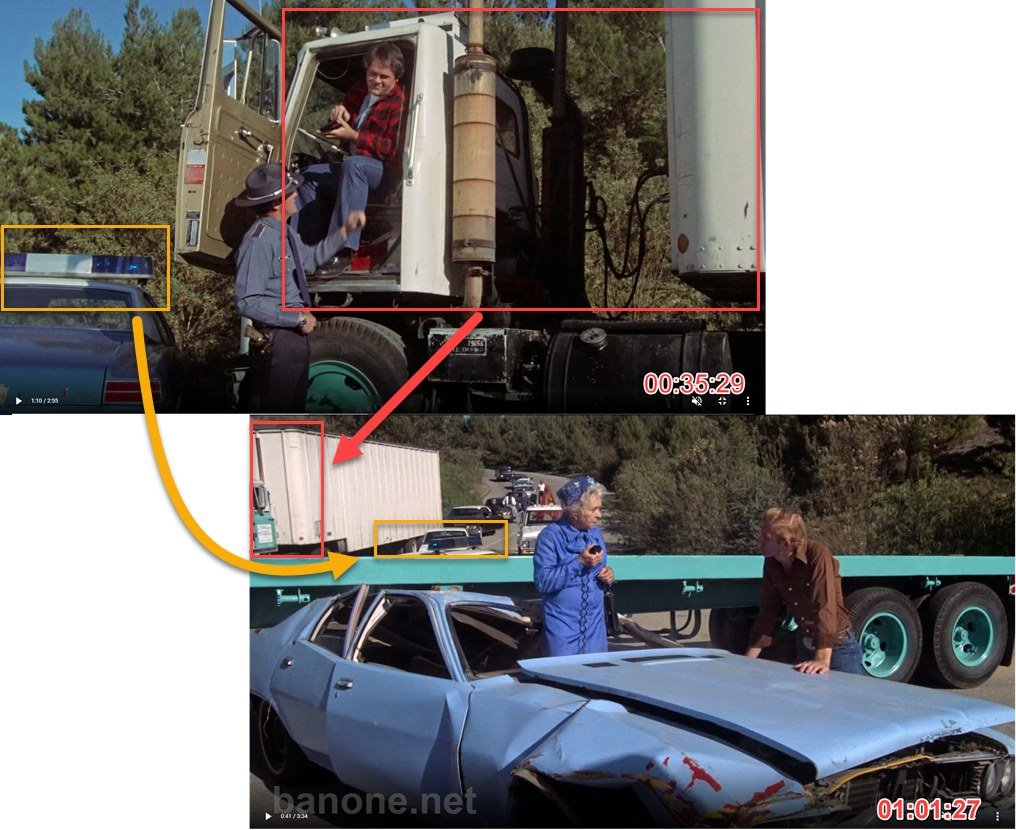 BEHIND THE SCENES
FILMING LOCATIONS
AFAIK, no one has documented the filming location(s) for the "Silver Tongue Devil" and the "Good Witch Of The North" scenes yet. However, based on the vehicles used it looks like the same location and probably even the same day.
Same style truck cab and wheel color
Same trailer on truck
Same type lights and roof color on police car
Truck looks like it is in the same position in both scenes
Also the foliage looks like California. Possibly near Sylmar, CA where the "Hot Pants" scenes were filmed.