by Bo Durban
January 16, 2022
Here is a full page ad for the 1977 Trans Am. This ad started running in newspapers and magazines around September 23, 1976.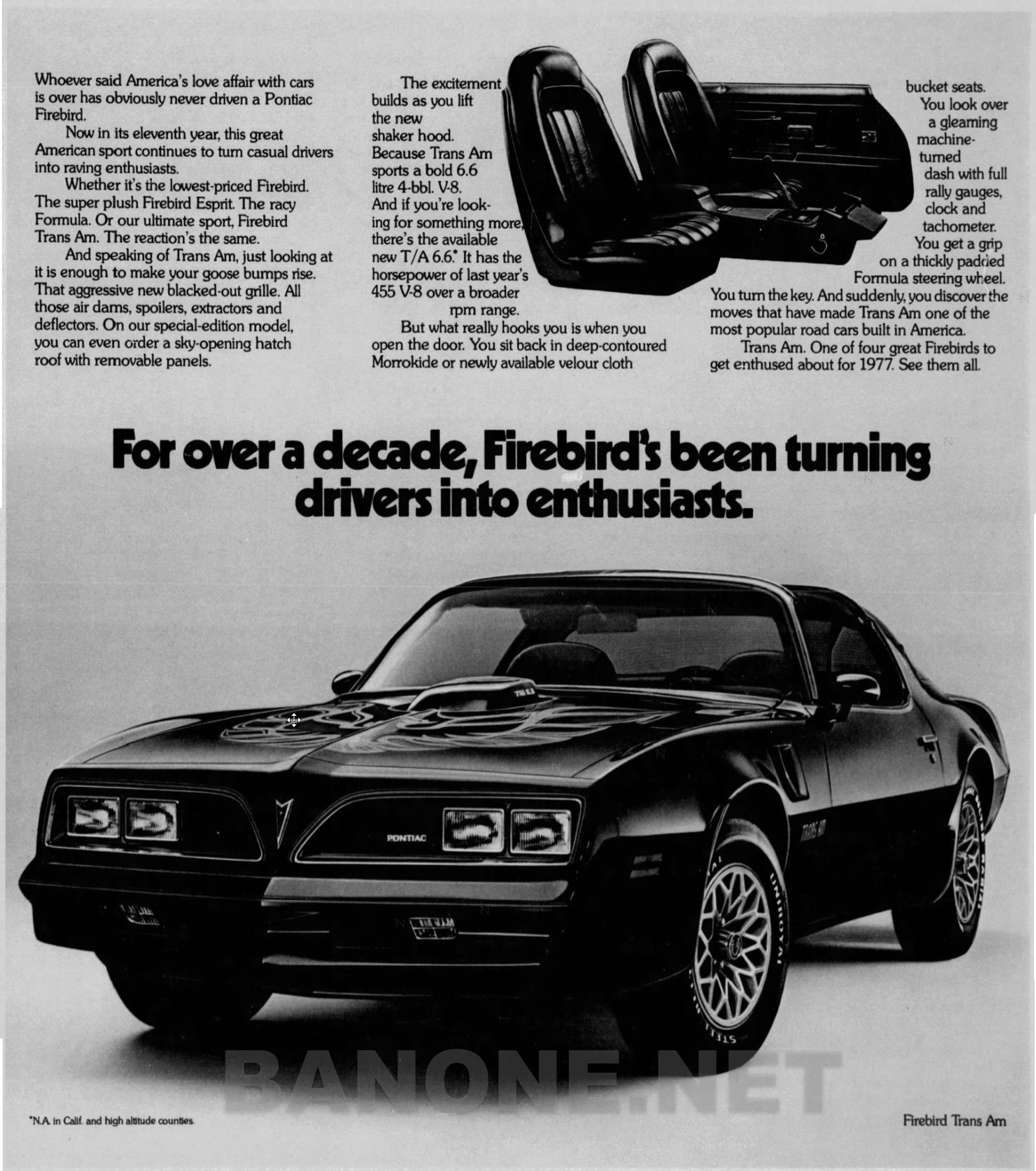 By this time, Smokey and the Bandit had already been filming for 24 days. They wrapped up filming in Georgia on October 11, 1976. Just a point of reference.
Some interesting things I noticed in this ad...
The seats appear to have the new 1977 style inserts but the door panels are using the 1976 style door pull straps
There is a footnote that the "T/A 6.6" engine (200HP) is not available in California or high altitude counties.
The hood scoop looks like a 1976 style, with a 1977 hood. It does have a "T/A 6.6" decal on it.
The snowflake wheels look like the final production wheels. I only mention it because other early/pre-production photos show a special custom wheel. I included a couple of examples below...the 1977 brochure car and the Aug,76 Motor Trend car. The snowflake wheels on those cars had a special/different wheel lip. (see arrow)
It does not have the "TRANS AM" decal on the front bumper, over the LH headlights.
It is funny they are advertising the "new T/A 6.6 has the horsepower of last year's 455 V-8 over a broader rpm range" but in 1977 they reduced the tachometer from 8,000 RPM to 6,000 RPM...not that any of us would run a stock 400/455 over 6,000 rpm anyway.