by Bo Durban
January 30, 2022
Burt Reynolds' 1977 Trans Am
I love this picture of Burt and his son where they swap seats in "almost" matching T/As for this photo op. This VERY Special Edition 1977 Trans Am sold at Barrett Jackson last night for $450,000 (+10%). This car also sold in 2014 for $500,000...before it was restored.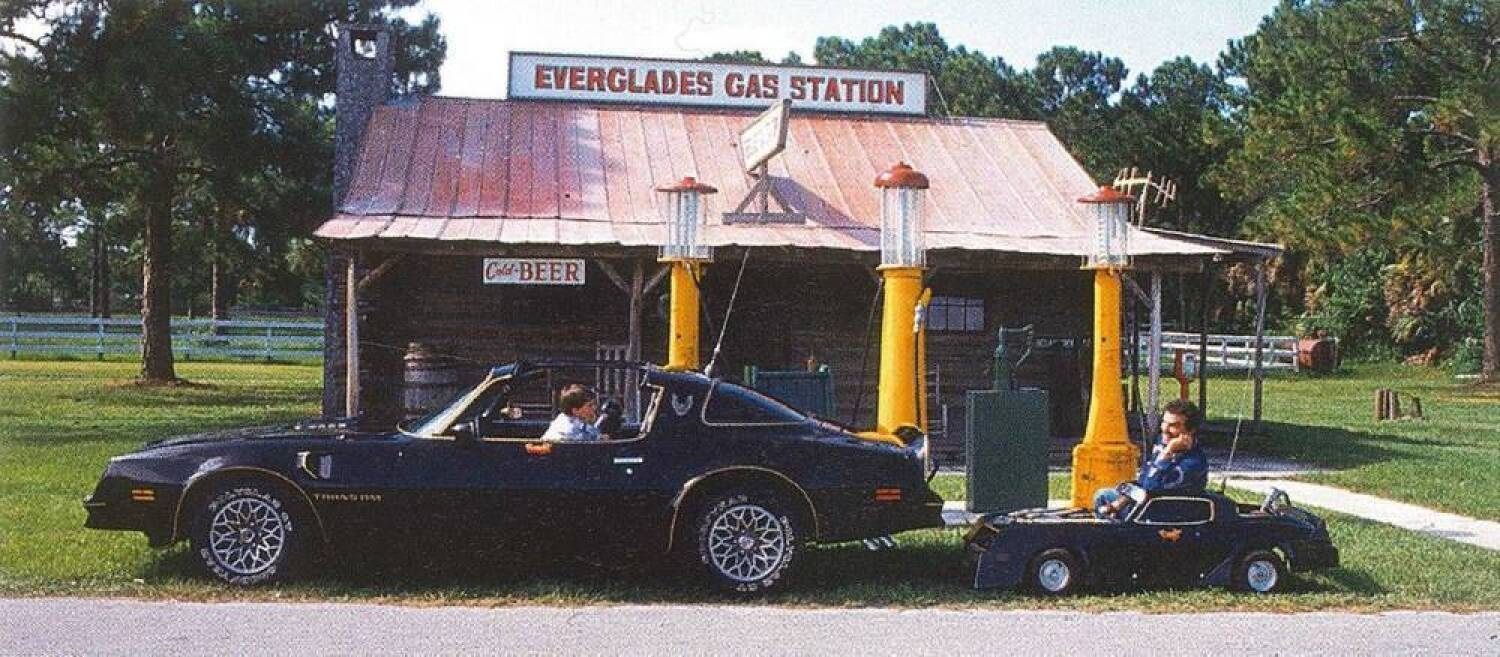 Even though this car was not used in the filming of Smokey And The Bandit, it is still a great piece of automotive and movie history. I was expecting the car to go for much more. A lot of time and money was spent restoring it to its original condition. Keeping some of Burt's addons like the Alpine tape deck and the signature "Bandit" logo on the door. The new owner added a Pace CB166 CB radio, but they left off the CB antenna, The car was in very used condition when it sold in 2014. Apparently Burt let guest use/drive this car when they visited his ranch in Florida.
The auction seemed to end abruptly last night compared to the handful of cars that ran through before it. This was a feature car for this year's Barrett Jackson - Scottsdale auction. I thought they would have given it more time. I was watching it live. It did not look to me like the bidding had stalled. I am sure there is more to this story. We will find out later. It should be interesting.
There were a couple of technical discrepancies in the auction description. I doubt it affected the price, just noteworthy: They listed the engine as 180HP but the "Z" code in the VIN represents the W72 - 200HP engine. They also listed the transmission as M40 (TH400) but the last year you could get that transmission in a Trans Am was 1974. This car would have come with the M38 (TH350) transmission.