BEHIND THE SCENES
2 Lamars, a Pace CB plus "COFEE & DONOTS"
by Bo Durban 04/26/2023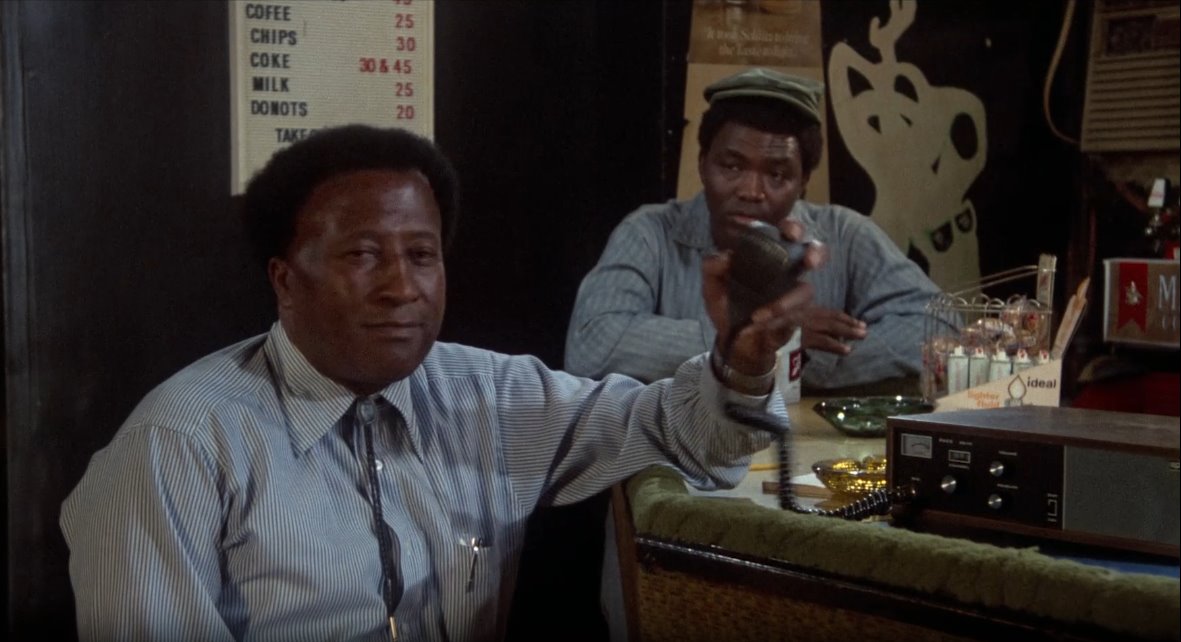 I absolutely adore this scene! It's a perfect example of how two non-actors can effortlessly steal the spotlight. The two Lamars, along with the addition of "COFEE & DONOTS", make it all the more memorable.
Interestingly enough, Grady Lamar (Lamar) was the real-life proprietor of Lamar's Sportsmen's Club in McDonough, GA, which served as an ideal location for the "truck stop" scene(s). Meanwhile, Lamar Jackson (Sugar Bear) was working for the Georgia Highway Patrol during filming, and along with Ronnie Gay and Quinnon Sheffield, was assigned as security. All three ended up landing bit parts in the movie, with their names forever enshrined in the credits.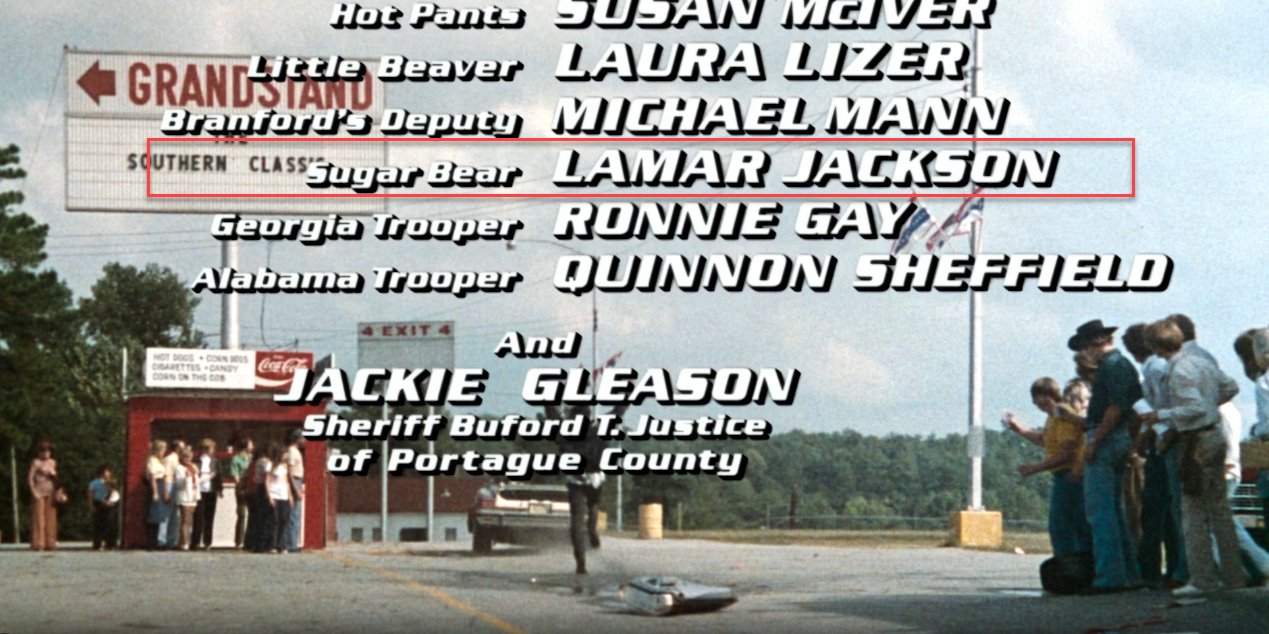 As fate would have it, Lamar Jackson eventually went on to work for Burt Reynolds, and the two became lifelong friends. Jackson even owned one of the Trans Ams gifted to Burt by Pontiac: the first Y84, 1978 Special Edition with Fisher T-Tops. (more info)
In the scene, Grady Lamar is seen holding the microphone of a Pace model CB76, the same 23-channel CB model used in Foxy Lady's RV. Interestingly, all of the CB radios featured in Smokey and the Bandit were manufactured by Pace.
I particularly enjoy the misspelled items on Lamar's menu - it adds a unique touch and gives viewers something to talk about. The "DONOT" misspelling even brings to mind Yoda's famous quote: "Do or 'DO NOT'. There is no try."
This scene was originally scheduled for 10/5/76, but was actually filmed on 10/4/76, confirmed by an original call sheet provided by Smokey and Bandit historian Tyler Hambrick.